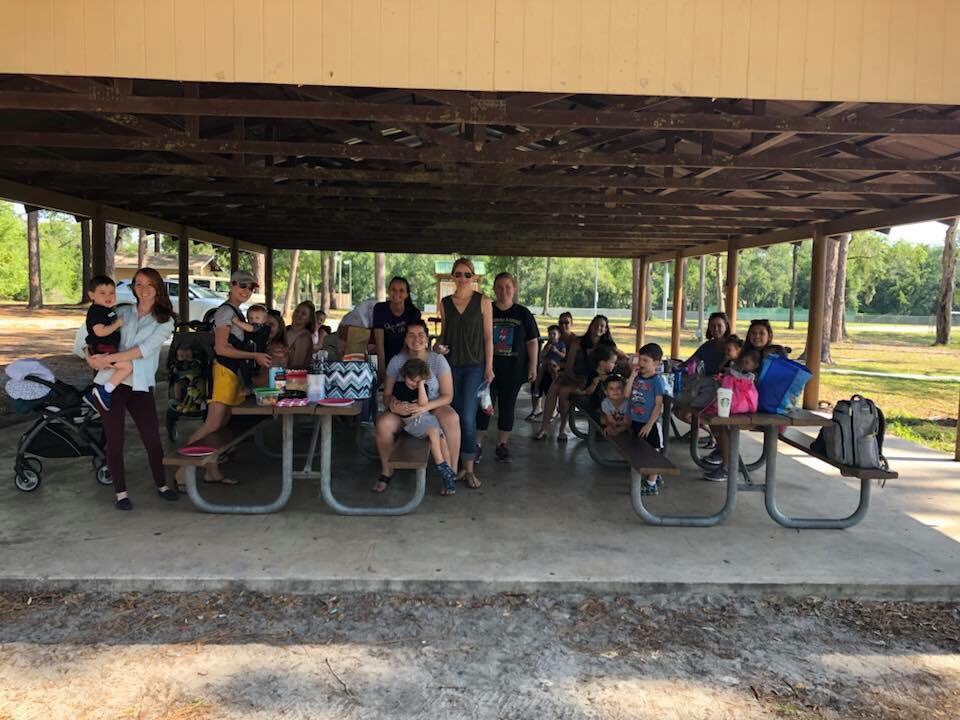 Our Mission
Wherever you are at in your motherhood career, there is something for you. We welcome first-time expectant mothers, moms with teenagers, and everywhere in between. A monthly calendar is published filled with activities for all ages. New babies born into our club are welcomed home with two weeks of meals. The first Monday of every month we meet for our Monthly Social to discuss club business. While the kids play with our club's arsenal of toys, we change it up each month with speakers, celebrations, demonstrations, and even host annual preschool and extracurricular fairs. If you want to meet a new friend, be aware of local kid-friendly events, or just need a night out with other moms, check us out. We'd love to welcome you to the club!
Top 8 Reasons to Join MOMS Club (because really, who has time for 10?)
The mailman, grocery store clerk, drive-thru employee - no one is safe when you crave adult conversation.

Your child wants someone to play with and you are tired of cleaning PlayDoh out of your fingernails.

Three words: MOMS Night Out.

To find your tribe.

The kids have cabin fever and the only cure is "OMG WE NEED TO GET OUT OF THE HOUSE."

Breastfeeding, potty training, temper tantrums, homework - there are some topics of conversation that are best left to the professionals (that's us).

Your teenager never knows when your mom-friends might be watching.

SUPPORT - because we understand.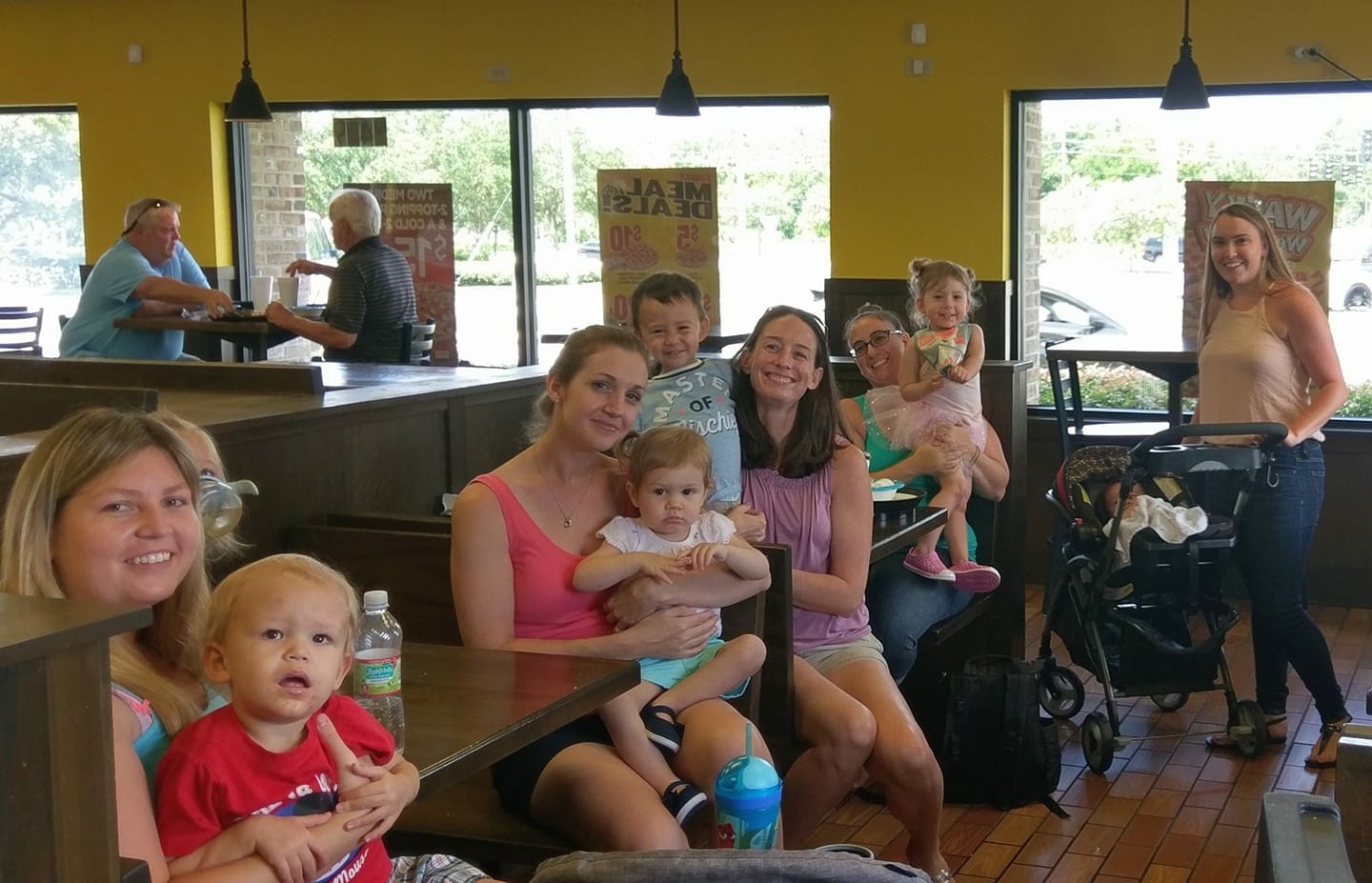 "The friendships I've found in this chapter are some of the most significant and dear to me. Having a friend to vent to when someone old lady "mom-shames" me at the grocery store, or knowing that I can text to share the funny thing I saw at Target, or grab coffee at Buttercup Bakery to talk politics- sharing life and this motherhood journey with real mom friends- that is what it's about. And no matter how old my kids get, I am still going to need those friendships. This has been the true gift of MOMSClub for me. The other bonus: my children have formed these kinds of friendship too. I've loved so much watching them make friendship this club that they will hopefully have for life."

— Christy C-H, member
Areas we Serve:
Our membership is limited to mothers residing in the following zip codes:
DeLand (32720, 32723, 32724)

DeLeon Springs (32130)

Lake Helen (32744)

Pierson (32180)